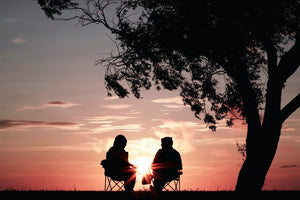 How to talk to your loved ones about your will
Having conversations about what happens to your possessions after you die is never easy, but nevertheless, it is extremely important. By having these discussions, you are not only making sure your possessions will be going to the right place, but also that your family is looked after when you are gone.
Although these essential conversations are difficult, there are a few things you can do to make it easier for yourself and the people around you.
Decide on a goal
When you first decide that you want to have a chat with your loved ones about your will, it is important you decide what your goal is. You will need to make sure you are able to clearly explain this to your family and friends, so they understand the decisions you have made.
In order to do this, you might want to ask yourself the following questions:
Do you want to support a charity you care about?
Will your significant other be provided for? (Remember – if you are not married, your partner will not automatically be entitled to anything, so make sure they are in your will. Without a will, they will not be entitled to any of your possessions once you pass away.)
Do you have any disabled or sick relatives that might need to be looked after?
Do you want to support your children and/or grandchildren through their education?




Set a time
Setting time aside to talk about your will might seem like a morbid prospect, but it is vital you set a time aside to tell your family your intentions with your will. This might be quite an uncomfortable meeting to plan but, in the long run, they will appreciate it.
By letting your family know you want to discuss your will in advance, they will be prepared for the conversation. Although they may find it hard, it gives them time to prepare for it and possibly even have time to prepare for any uncomfortable questions or requests they may have. Your will isn't just about your money, it is about your possessions too. If one of your loved ones particularly wants something of yours, they are able to plan beforehand how they might approach you about it.
Make your intentions clear
Right at the start of your initial conversation, it is important to make your intentions clear to your loved ones. You will need to explain that there are reasons behind why you are leaving certain things behind to certain people. By doing this, it will help your family to understand your point of view and will give them an idea of what to expect before you go into further detail about it.
Ask for opinions
With conversations like this, you are going to want your family to feel as open and comfortable as possible. You might find that a few of your loved ones might have specific expectations when it comes to your will, so you want to make sure you give them the opportunity to feel able to talk to you about them as they need to.
Who and what goes in your will is your decision, but your loved ones might have some ideas for you as to how you might be able to distribute your possessions, in a way you may not have thought about before.
Approach the conversation with sensitivity and consideration
Nobody wants to have conversations about a loved one passing away – they are some of the most difficult conversations any of us will ever face. However, in the long run, they can actually make heart breaking situations that bit easier. By having these talks now, nobody is left in the dark when someone does eventually pass away, and everyone is aware of their wishes and requests. Conversations like these are important, valuable and will make all the difference later down the line. For more advice on the creation of a will and what is involved, Age UK has a step-by-step guide on the process, to help you get started. Writing your will may seem like an upsetting task, but it is a way for you to ensure your possessions go to the correct people and your way of giving back to your loved ones, once you have passed away.
By Rebecca Thomas