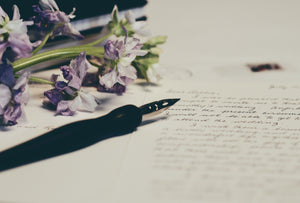 How to write a 'with sympathy' card
Writing a 'with sympathy' card can be a difficult task, especially when expressing condolences to someone who has experienced a loss. However, a simple message of support and understanding can bring comfort to the recipient during a difficult time. When someone experiences the loss of a loved one, it can be a difficult and emotional time. During this time, it is important to offer words of comfort and support. A simple message of sympathy can have a big impact on someone who is grieving, and can help them feel less alone in their time of need. Writing a 'with sympathy' card can be a way to express your support and let the recipient know that you are there for them. However, it can be challenging to know exactly what to say, especially if you are not sure how to express your condolences. In this article, we will provide tips on how to write a meaningful 'with sympathy' card that can offer comfort and support to someone during a difficult time. Whether you are a close friend or a distant acquaintance, writing a card can be a simple and personal way to show that you care.
Keep it simple
The key is to be sincere and straightforward in your message. A short, heartfelt message can often be more effective than a lengthy message filled with platitudes. The recipient is likely grieving and may not have the energy or patience to read through a lengthy message filled with elaborate expressions. Instead, a short, heartfelt message can be more impactful and more likely to bring comfort during this difficult time. The focus should be on expressing your condolences and offering support, rather than trying to find the perfect words to say.
It is also important to avoid using platitudes or clichéd expressions, as these can come across as insincere or dismissive. Instead, aim to write from the heart and let your message reflect your genuine feelings of empathy and support. By keeping your message simple and sincere, you can help the recipient feel the comfort and support that they need during this difficult time.
Express your condolences
Acknowledge the loss that the recipient has experienced and express your sympathy. You can say something like, "I am so sorry for your loss" or "I am here for you in this difficult time." Expressing your condolences is an important part of writing anything like this. Acknowledging the loss the recipient has experienced is a crucial step in offering support. You can do this by expressing your sympathy and conveying your empathy for their situation.
It is important to be as specific as possible when expressing your condolences, as this can help the recipient feel seen and heard in their pain.
Offer comfort
Offering comfort is another important aspect of writing a card like this. It can be helpful to suggest concrete ways that you can offer support, such as offering to bring them a meal, help with errands, or simply be there to listen. These gestures show that you are willing to be there for the recipient in a tangible way, and can help ease their burden during this difficult time. By doing this, they know that you mean what you are saying, and are not just filling the card with empty promises and insincerities.
Personalise the message
If you have a personal connection to the recipient or the person who has passed away, mention it in your message. For example, you can say "I have such fond memories of your mother and will always remember her kindness." By doing this, you may even be telling them something about the person they lost that they didn't already know, or they may even laugh at some of the anecdotes you mention. Giving someone the gift of laughter while grieving is so precious – so why not give it a try?
Sign the card
Although this seems simple, it can sometimes get overlooked. End your message by signing the card with your name. You would be surprised by how many people don't do this, and it can make the card feel really insincere. Always sign your cards!
Writing a With Sympathy card can be a simple yet meaningful way to show support to someone who has experienced a loss. Keep your message sincere and heartfelt, and offer comfort and understanding to the recipient during this difficult time – a simple message can go a long way and it might make all the difference in their grief journey.